Wendell Airwaves
Wendell Park School's very own radio station!
During the Spring Term 2012 children from Year 5 and Year 6 were busy learning radio skills in our brand new semi-professional radio studio - a converted store room on the first floor!
The pupils learned interviewing, recording and broadcasting techniques and also became proficient in the use of the equipment.
All their hard work was rewarded on 21st June 2012 when Wendell Airwaves officially opened with over an hour of back to back programming. A surprise guest from the radio world was also present.
In the coming months the pupils will be broadcasting to the school at lunchtimes and the programmes will also be available to listen to online.
Thank you to music and radio charity FairTunes for their support.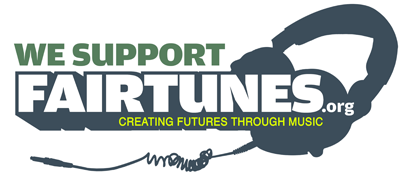 The Launch
Wendell Airwaves launched with a bang with local radio presenter Josephine Pembroke from Radio Gorgeous cutting the ribbon. Mr Ticle also was in attendance causing havoc! Well done to all the children who took part. Listen to their amazing shows...