Reception

Diamond Class

Teacher: Miss Megan Snipp


Teaching Assistant: Mrs Ida Afrifa, Miss Aleksandra

Moonstone Class


Latest School, Term Dates, Friends PTA, Reception Events
* Harvest Assembly19Sep2019

9:00 am - 9:20 am
* FOWP Coffee Morning20Sep2019

9:00 am - 10:00 am @ Family Centre (through the Reception playground)

All parents and carers are warmly invited to come to the Friends of Wendell Park coffee morning to meet the Senior Leadership Team and representatives from FOWP.
* Meeting for Year 5 and 6 parents regarding transition to secondary school20Sep2019

9:00 am - 10:00 am

Year 5 and 6 parents are invited to attend a meeting regarding transition to secondary school. We will be welcoming Sam Lord, transition consultant, who will be explaining the application/admissions process and giving further information about the options parents have in terms of schools in the local area. Sam is an excellent source of information and will be happy to answer any questions you have following the meeting.
Start of Black History Month (1st to 31st October)01Oct2019
* Parent workshops for parents of children in Year 1 to Year 602Oct2019

3:45 pm - 4:30 pm @ Classrooms

Parents and carers of children in Years 1 to 6 are warmly invited to come to workshops which will be held in classrooms on Wednesday 2nd October from 3:45pm to 4:30pm. Teachers will be providing advice on how to support children with their learning at home - including some practical activities to get involved in! If you are unable to make the session, we will post all presentations on the relevant year group webpage.
Multi Faith Week07Oct2019
Individual school photographs10Oct2019
* Year 4 Graphite Class Assembly (Black History Month)17Oct2019

9:00 am - 9:30 am
End of Autumn 1st Half18Oct2019

2:30 pm - 2:30 pm
Half Term21Oct2019
Start of Autumn Term 2nd Half28Oct2019

8:50 am - 8:50 am
* Parents' evening (3:45pm to 5pm) **NOT YEAR 6**30Oct2019

3:45 pm - 5:00 pm
* Parents' evening (3:45pm to 7pm)31Oct2019

3:45 pm - 7:00 pm
Anti-Bullying Week11Nov2019
Coming up soon!
Thursday 26th September 9:00am - 9:45am
Reading/Phonics Parent Workshop
Thursday 17th October 9:00-9:45am
Maths Parent Workshop
10th October - Individual School Photos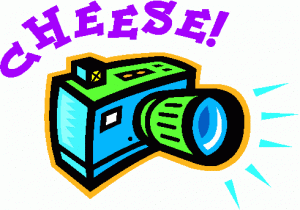 21st October - 25th October 2019 - Half term
Things to note:
School day - School starts at 8.50am. Children should line up near their class ready to go in when the bell goes. It is important to be on time so we can get going with our day.
School finishes at 3.30pm (2.30pm on Fridays).
Rain - If it is raining at the start of the day children can come in to class early.
Water - We have drinking water available all day but your child is welcome to bring a named water drinking bottle in too (no juice please) - these will be given back at the end of each day.
Website - There is a Wendell Park School newsletter available each Friday - please click here to view the latest issues.
Spare Clothes - Please bring a set of named spare clothes to put in your child's locker, just in case.
'Show and Tell' box - Please note there is only one box per class and this will be sent home at the class teacher's discretion.
Stay and Play: will begin after half term - tbc
Homework is designed to help your child with the letter formation and maths skills. Homework will be handed out weekly after half term.
Reading books are given to help support your child as they learn to read and build the skills they need to read. Please find a moment in the week to read with your child and make a comment in their reading tracker. Reading books will be handed out on a Monday/Tuesday; please ensure your child's book is in their book bag so that we can change them each week. Reading books will be handed out towards half term.
If you have any questions about phonics or reading, please speak to your class teacher or Mrs Peters (Deputy Headteacher and Early Years Leader).