Year 6

Ruby Class

Amethyst Class

Teacher: Ed Bray

Year 6 Learning Support Teacher: Mr Matthew Williams

Year 6 Learning Support Assistants: Daniel Phillipson, Kim Sweeney


The Friends of Wendell Park Primary School Class Reps for Year 6 is: Aysha

If you require your class rep's contact information, please speak to the School Office.
Welcome to Year 6 2020/2021
Welcome to Year 6! We have very exciting things planned for the year and cannot wait to get started!
Please visit this page for class information, events, letters and key reminders.
If you ever have any questions, please feel free to email us and we will get back to you as soon as possible.
Best wishes,
Ms Yusuf and Mr Bray
Diary
Latest School, Term Dates, Friends PTA, Year 6 Events
International Women's Day08Mar2021
Workshop for parents in Year 5 & 6 'Building Positive Parent-Child Relationships That Are Built To Last'09Mar2021

5:30 pm - 6:30 pm

Parent Workshops: (Year 5 & Year 6) Building Positive Parent-Child Relationships That Are Built to Last Tuesday 9th February 5:30pm via Zoom Tuesday 23rd February 5:30pm via Zoom Tuesday 2nd March 5:30pm via Zoom Tuesday 9th March 5:30pm via Zoom Life Coaching For Parents Led by Award Winning Life Coach Karen Cruise from Flourished Minds We are all aware of the challenges that parents face at the best of times in maintaining stress free relationships with their children especially as they get older. As parents we tend to worry about our children and our own parenting skills. This workshop will focus on effective strategies to help you build an even better relationship between you and your child.
Red Nose Day19Mar2021
Friends of Wendell Park Coffee Morning26Mar2021

9:30 am - 10:30 am
Spring Term 2 ends31Mar2021
HOLIDAY01Apr2021
School closed - INSET Day19Apr2021
Summer term 1 starts for all pupils20Apr2021
Friends of Wendell Park Coffee Morning30Apr2021

9:30 am - 10:30 am
Year 6 Welcome information
Amethyst Class
General Information
PE will take place on Tuesdays and Wednesdays. Please make sure you bring correct PE kit: White top, black joggers/leggings/shorts, and black trainers/plimsolls.
Homework will be due in on a Thursday and new tasks will be posted on Google classroom on Fridays.
Spelling tests will be on a Monday and a new list will be provided to learn for the following week.
We encourage you to bring bottles of water to school- but please bring only water.
We expect year 6 children to change their own reading books as often as possible, bringing their reading records in to school frequently to be checked by the class teacher. We encourage you to read as much as you can- at least 20 minutes every day! Miss Yusuf and Miss Fairclough are both avid readers and would love to hear your recommendations.
Notes
Mondays - Spelling test, PE Kit
Tuesdays - PSHE with Mr Levine
Wednesdays - PE kit.
Thursdays - Homework due.
Fridays - New homework given.
Curriculum newsletter
Click here for the Autumn 2 Curriculum Newsletter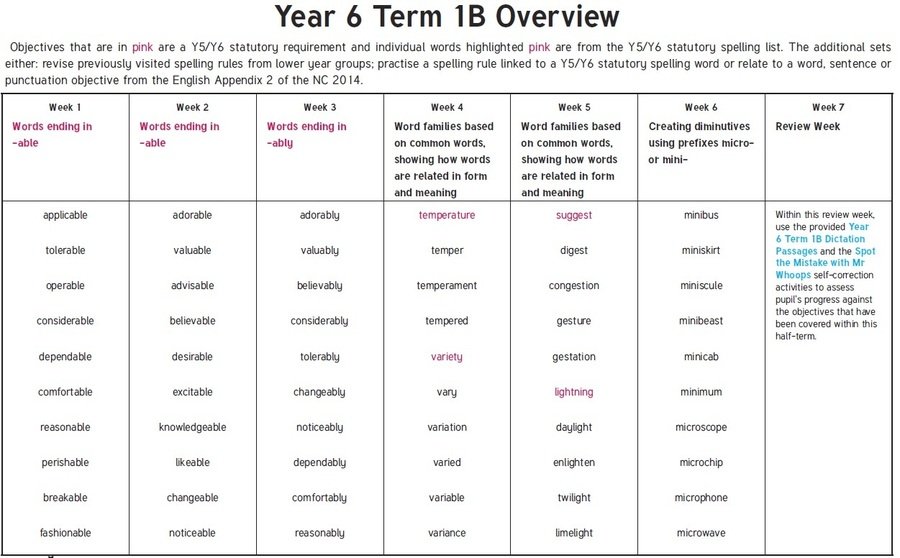 Reading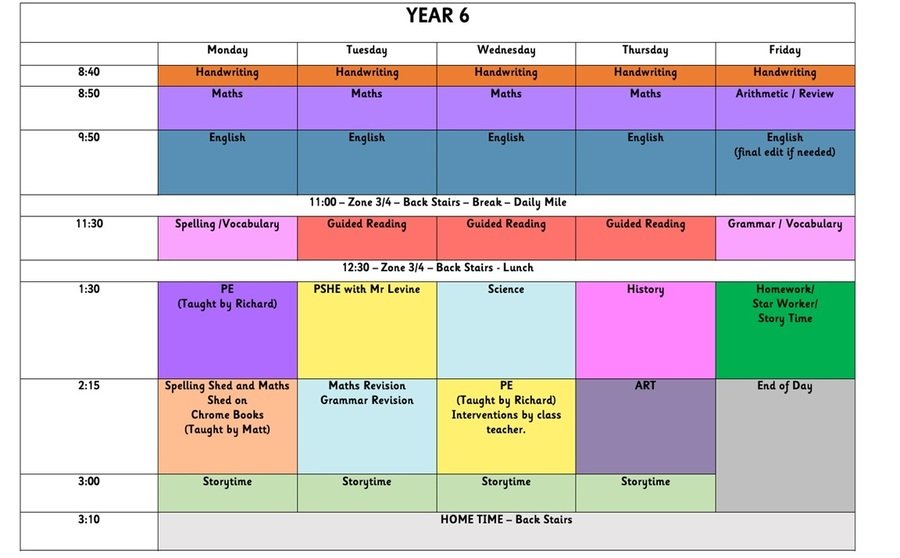 Secondary Transfer (2020-2021)
The online admissions procedure for children in Year 6 who will be moving to secondary school in September 2021 will open on 1st September 2020. The deadline for applications to be made is 31st October 2020. You need to apply using the online form which can be found on the website of your home borough (even if you are applying for a school outside your home borough). The websites can be found below for Hammersmith & Fulham, Ealing and Hounslow. It is recommended that you include all six choices on your application form. If you have any questions regarding the online application process, please speak to your class teacher or Mrs Hough.
Please click here for a link to the schools comparison website where you can find out more information about local secondary schools.
Please click here for the transition to secondary school document produced by Wendell Park Primary School.
Secondary Transfer Meeting - Wednesday 30th September 2020

Following the meeting with Sam Lord, please click on the documents/links below for more information.
Video recording of the meeting on Wednesday 30th September 2020 (please note this link is through an unlisted YouTube link)
Transition Guidelines PART A and PART B
Transition Information for Hammersmith & Fulham
Hammersmith & Fulham:
Ealing:
Hounslow:
Website including links to Admissions brochure and parent open meetings
School Information 2020/2021
Please find below information received directly from schools:
Information from Latymer Upper School
Our closing date for applications is Friday 9 October 2020 at 9am. All applications are made online via the Admissions page of our website: Registration for 11+
We are very excited to be holding our first ever virtual Open day for parents and children in Year 6 on Saturday 26 September. This can be booked online via: Open days
Please find all the key dates for admission in September 2021: Joining at 11+
We are very keen to encourage applicants for our bursaries. In September 2020 over 220 pupils in school will be in receipt of bursaries and we aim to increase this figure. By 2024, our 400​th ​Anniversary, we would like to be in a position to offer bursaries to 1 in 4, as we work towards our overarching ambition of becoming needs blind. Further information can be found on our website - Bursaries or do ask them to call us if they have questions. We are always happy to answer individual queries and chat to parents.
We normally have around 1300 children sitting the exam and we would expect to interview around 350. We have 168 places for Year 7 with about 40 children joining from our Prep School, leaving almost 130 places to fill. Sample papers are available on our website: Sample 11+ papers
Information from Hammersmith Academy
Dear Year 6 Parent/Carer,
We will be holding a virtual Year 6 Open Evening on Thursday 8th October 2020, 6-7pm.
We understand that Year 6 students and their parents may feel they are missing the important experience of a school visit, which can ultimately help decide their secondary school choices.
The Academy's online Open Evening will recreate elements of that experience and will be a mix of live presentation, recorded speeches and a virtual tour of the facilities.
Booking is required for this online event. Please reserve your place on our Eventbrite page: https://www.eventbrite.co.uk/e/122365427287
We look forward to welcoming you on the evening.
Kind regards
Hammersmith Academy
Sam shared the following slide of schools children at Wendell Park moved on to in September 2020: