remote learning during school closure or isolation
Please view this video if you need support setting your child up on Google Classroom at home. This involves children from years 2-6 only.
If you have any issues please contact your child's class teacher.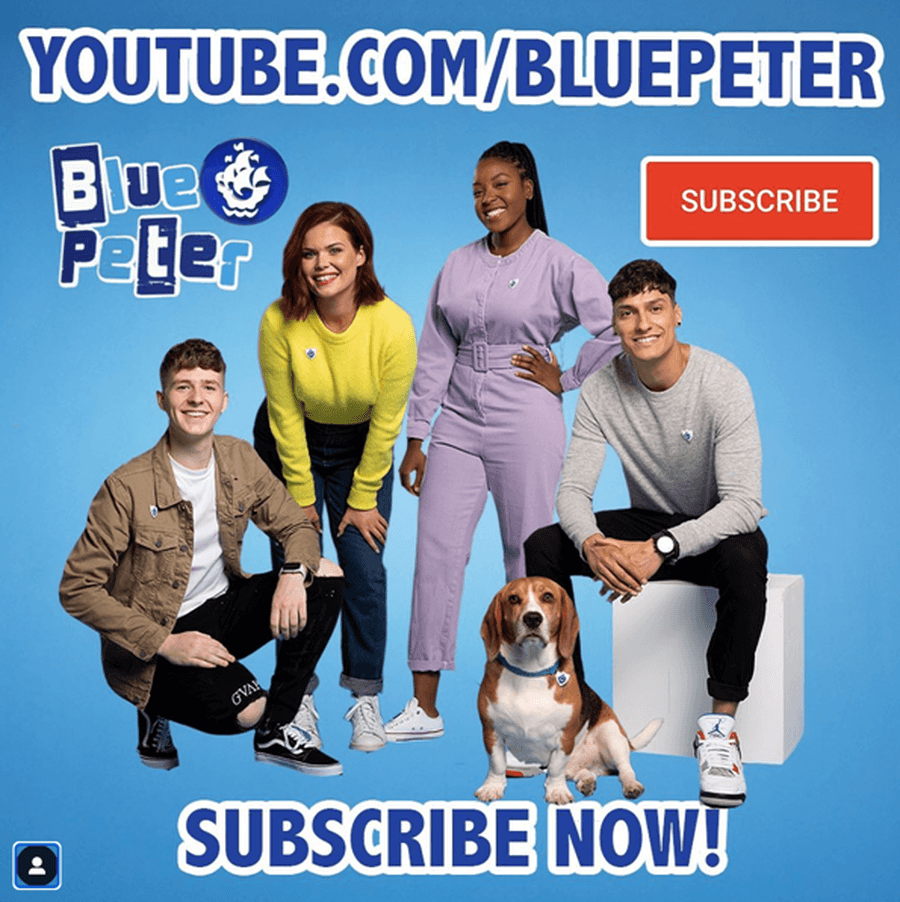 We have launched Blue Peter on YouTube at CBBC and we were wondering if your pupils and parents would be interested in this, for entertainment outside of home-schooling hours now we're in lockdown.
Blue Peter is the longest running kids TV show in the world and we are uploading videos to it that are suitable for 5-11 year olds. We have world record breaking challenges, arts and crafts, environmental videos, cooking and baking how tos, inspirational films, gaming, celebrity appearances, dance routines and music performances. We also feature ways of getting a Blue Peter badge, behind the scenes footage and extra content about our incredible presenters Adam, Lindsey, Mwaksy, Richie and Henry the Blue Peter dog.
If you think your pupils would be interested in this, please do send this out to your parents and ask them to subscribe to https://www.youtube.com/bluepeter - (it's obviously completely free to subscribe!) and don't forget to watch the live programme on CBBC at 5.00pm every week, or on BBC iPlayer.
Authors and Illustrators Online
Some well known authors and illustrators are running workshops or uploading stories this lockdown. Please click here for the link and let your class teacher know if you have attended something you think your classmates would enjoy!
The Arts Revolution - Musical Moment
We have been looking into ways in which we can support our schools with remote resources throughout the current closures, and we are excited to announce our Musical Moments series with Mr Alex!

This is a series of weekly musical videos exploring music with songs, compositions and interactive projects to take part in.

We have created these videos as a free resource for all our partner schools to share with their whole pupil population as a fun an educational activity.

Click here for the Musical Moments webpage

IMPORTANT INFORMATION
Letters
Letter to parents 31st December 2020 (click here)

Letter to parents 1st January 2021 (click here)
Letter to parents 3rd March 2021 Lateral Flow Testing (click here)
Frequently Asked Questions March 2021 (click here)
COVID-19 Procedures Reminder March 2021 (click here)
Remote Learning Strategy
Please click here for Remote Education Provision: Information for Parents (added 25.01.21)
Please click here for the Wendell Park Remote Learning Strategy (updated 22.01.21)
Please click here for letter to parents about remote learning (October 2020)
Risk Assessments
Please click here for the Wendell Park Primary School Risk Assessment (updated 21.05.21)
Please click here for Protocols for School Closure
Please click here for the Safeguarding Policy Annex 1 COVID-19 (can also be found on the Policies Page of the website)
Please click here for a pdf version of the 'Our Healthy Year Calendar'